It all started with a vision.
After working together for many years at a large Canadian mechanical contractor, Gregg Little and David Parr envisioned opening a regional contracting company that could compete on a national scale. Their new company would offer superior customer experience along with technological innovations that offer maximum HVAC performance.
On April 1st, 1990 they launched Springbank Mechanical Systems. The original team was small – five employees including Gregg, David – but their vision to offer excellent customer service, professional work, and competitive pricing never wavered.
As their business grew, Gregg and David further augmented their team by adding some of the most talented technicians in the industry.
They also empowered their apprentices with the skills training and support needed to be among the best in their field. They then enlisted a customer service team dedicated to providing exceptional customer service that could address every customer concern and need.
Springbank Mechanical Systems has partnered with the most respected equipment suppliers in the HVAC sector, including Lennox Commercial, who has been a valued supporter since day one. Springbank Mechanical Systems is also an active member of the Ontario Refrigeration Air Conditioning Contractors Association (ORAC).
Today, Springbank Mechanical Systems is a full service and installation HVACR contractor.
The team has grown to over 70 employees, including service technicians operating a fleet of over 50 vehicles, plus administrative, technical, and management staff.
Thanks to Gregg and David's original vision, as well as the hard work and dedication of the entire Springbank Mechanical Systems team, they've become a leading provider of HVAC, refrigeration services, building automation systems (BAS), and other specialized products to many major developers and retail chains in the GTA and Southern Ontario, including:
Developers
20 Vic Management
Arcturus Realty Corporation
Bentall Kennedy Property Management
Cadillac Fairview
GWL Property Services
Ivanhoe Cambridge
Morguard Properties
Oxford Properties
Quadreal Property Group
Rio Can Management Inc.
Retailers
Canadian Tire
Giant Tiger
Loblaws
Reitman's Stores Inc.
Shoppers Drug Mart
The Source
Walmart Inc.
Thanks to the vision of its founders, and the hard work and dedication of its service team and office staff, Springbank Mechanical Systems has grown from a small contracting company into a large regional service provider.
By staying true to its core principles, we'll continue to grow into the future.
Since launching in 1990, Springbank Mechanical Systems has based everything it does on the below principles:
Business Philosophy:
We strive to provide our customers with honest, reliable, quality service at competitive prices, every time.
Industry Recognition:
At launch, we were already one of the few commercial contractors in the GTA that had earned the Technical Safety Standards Authority (TSSA) "Quality Assessed Contractor" designation.
Environmental Responsibility:
We help protect the environment by utilizing the newest refrigerant recovery reclaim and recycling equipment.
Industrial Grade Products:
All of our installations feature high quality, reliable products at competitive prices.
Integrated Technology:
We provide our customers with one of the most efficient data entry systems available, using Data Basics software in the office and TechAnywhere software in the field. Technicians complete service calls on Samsung Note 5's that allows the customers to receive electronic work orders instantaneously when work is completed.
Advanced Innovation:
We provide innovative service inspection programs, custom tailored to each customer's needs and requirements.
Quality Assurance:
We engage objective 3rd-party resources to assess client satisfaction, employee satisfaction, and organizational progression.
Employee Training:
We continually invest in our technicians and office personnel by providing them with training for a variety of health and safety. accreditations, as well as engaging with manufacturers and their representatives to provide up-to-date training for their products.
Health & Safety:
A proper health & safety policy is one of the cornerstones of any successful business. At Springbank Mechanical Systems, we upgraded our health & safety program by participating in a five-year Safety Group Program. To again stay ahead of the curve, in 2012 we hired an outside consultant to administrate our health & safety program and to provide training to ensure all areas are up to date and we are current with all legislation.
"Our goal has always been to be better than our competition by offering great products, exceptional service, and a team that can't be beat."
– Gregg Little, Co-owner, Springbank Mechanical Systems
Gregg started his career at a family-owned HVAC/sheet metal business, completing his sheet metal apprenticeship while serving clients across Canada, from British Columbia to Nova Scotia.
He then joined a larger firm as onsite supervisor to oversee several larger construction projects in British Columbia and Newfoundland. In 1978, Gregg became the company's area manager for Northern and Western Ontario for service and construction. In 1980, he was promoted to service manager for the East Coast, Quebec, and Northern Ontario. In 1982, he was promoted to vice president of service for the entire company, finally becoming the company's senior vice president in 1985.
Gregg has three Certificates of Qualification, as a Sheet Metal Worker, Refrigeration/Air Conditioning Technician and has a Fitter 1 Gas License.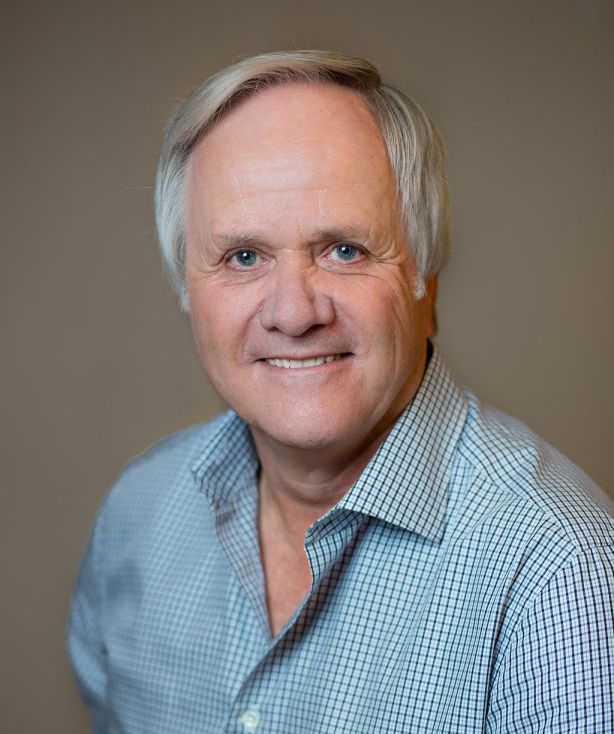 "We're very proud of what we have accomplished and will continue to move forward to provide better products and services to our customers."
– David Parr, Co-owner, Springbank Mechanical Systems
David Parr started at a large national mechanical firm in 1981 as an apprentice in the Mississauga office, and later in the Ottawa office. He then relocated to Calgary as part of the company's expansion in 1988, staying there until starting Springbank Mechanical Systems with Gregg in 1990.
David holds a Certificate of Qualification as a Refrigeration/Air Conditioning Technician and has Fitter 1 Gas License.